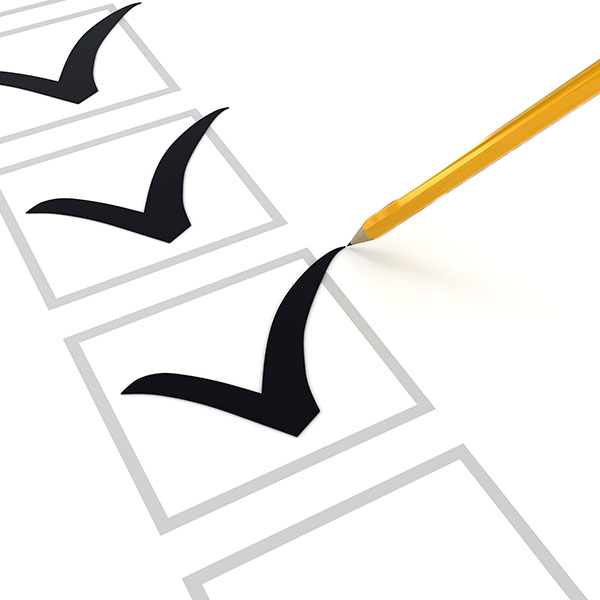 At Myatt Air Conditioning we strive for 100% satisfaction in everything we do. We value your opinion and invite you to tell us and others about your experience with us. Please take a few moments to tell us what you think by leaving us a review here on our website or on any of these popular review sites or social networks.
Read what other customers have said about us.

All trademarks or brands on this page are registered by their respective owner and are not affiliated with our company, nor do they endorse or sponsor our products or services.
Reviews of
Myatt Air Conditioning
(Based on 17 rated reviews)
15-May-2023
Product or service reviewed: AC repair
Bernie and his crew have been taking care of our HVAC needs for 10+ years now. We started using them at our former house on James Island when the home warranty folks repair guys fried our unit during the middle of a heat wave in the summer. Bernie brought us 2 window units while his office worked with the home warranty to replace the unit. His team cares about the people not just the work. He now takes care of our new home in West Ashley. They are professional and friendly and always thorough in their work. Bernie is upfront about his pricing which is very reasonable. This is the company you want for all your HVAC needs. They are the best!!
Judith Lester
Charleston SC
12-May-2023
Product or service reviewed: Maintenance
I own an architectural practice on James Island and Myatt Heating and Cooling has provided excellent service at both my home and office for many years. One example is the high efficiency units they installed at my home which reduced my power bills by 50%. The units have literally paid for themselves. Another example is a recent service call I made when I noticed that the air conditioner in my office had stopped working. Since it was already late in the day, the polite and knowledgeable receptionist told me that the all the service technicians were already working at various sites, and that my work would be scheduled for the following day. However, about 30 minutes later, I received a call from the Owner, Bernie Myatt. Bernie said that he was on the way and arrived about 15 minutes later. In less than an hour Bernie had personally completed the repair, and my unit was working great! This level of personal service rare. I can confidently refer my family, friends, and clients to Myatt Heating and Air. Above and beyond!
Malcolm Brennan
Charleston
09-May-2023
Product or service reviewed: New Heil 3.5 ton HVAC
Called Myatt AC on a Fri @ 3:30 p.m. as my AC was leaking. I had a 20 yr old system. Bernie came immediately @ unclogged the drain & did not charge for service call. Quoted me on a new 3.5 ton HVAC best price in town! Installed new system excellent service/professional staff & crew. Thank you! Look forward to working with Myatt Heating & Air in the future.
12-Apr-2023
Product or service reviewed: two heat and air systems
I knew nothing about Myatt when I called them. Bernie came to my home to assess the situation. He gave me a fair price. I did my homework and got other proposals. Bernie went out of his way to assure that all my questions were answered. He stopped by my house to review what he was going to do. He even did some carpentry work to make the unit fit better for no extra charge. He elevated my condensers outside at no charge. The system is new and under warranty. I have faith that Bernie will continue to provide good service. His employees were respectful and cleaned up their work site. I am looking forward to working with Bernie and his staff in the future.
16-Aug-2022
Product or service reviewed: Service call for repair that ended up with a new unit
Our air conditioner was not working, and it was very hot inside the house. We called Bernie, and he personally came to assess the situation within the hour. They did not have all of the parts we needed, so Bernie went to North Charleston to find the part. After looking at the problems with the unit and the cost for the repairs , we opted to replace our unit. They will put the new unit in this Thursday, and we were not charged for the part needed to get us running until Thursday. Bernie and his co-worker went above and beyond to give us great service. I would highly recommend Myatt Air Conditioning and Heating Specialist.
Cheryl Monk
Charleston, SC
25-Jul-2022
Product or service reviewed: Air conditioner
I give Myatt 12 stars . Service was fabulous and very professional . They were very nice and didnt take them long at all . We would recommend to everyone that needs good service
Christine Braxton
James Island SC
11-Jul-2022
Product or service reviewed: Central A/C Unit
I actually would like to give them more stars than 5. I called Bernie on Monday telling him I needed it checked. He came right over and checked it out. Sid we needed a new unit. I told him of my Sister condition and how the house had gotten so hot even with getting the portable unit and a window unit. He called his place where he gets them from to see if they had a 21/2 Ton Heil. They said they had 1 he told them to save it for him. Tuesday morning they started on taking out the old one and just about had it out before the new one got here. They got it installed and after a while the house started to get cool. The companies speedy help with getting it in that quickly was a life saver. All of his technicians were very knowledgeable and professional. I would recommend them to anyone. I am sorry it took me this long to thank them.
Bill Tyrrell
James Island, SC
05-Jul-2022
Product or service reviewed: AC seevice
They stand behind their work! Needed to come back and create a new way to drain condensation and didnt charge for the return trip, work or materialstold me it needed to be fixed the first time so return was no charge. They have always treated us right for over 20 years.
20-Jun-2022
Product or service reviewed: AC Unit Repair
If we could give Myatt Air 10 stars we would! Beyond excellent service from owners that care. Lightning struck our unit and my wife with asthma & allergies was home with two dogs and no air by herself during a heatwave. After four days of attempts calling hvac businesses with no results, she called Myatt. The owner and his son personally came within one hour of her call and within minutes assessed the issue & located the part needed. That afternoon, the owner came back with his technician and the unit was fixed quickly same day and at less of a cost! Lifesavers truly, honest good people that know their business and actually care! Will only do business with them in the future.
08-Jun-2022
Product or service reviewed: 3ton 15 seer split heat pump system
We called Myatts on Monday to request a quote and had the new system installed that same Wednesday. The team arrived with that was needed to complete the work the same day. The whole team were respectful of us and our property and the end result was perfect. Great job.
Christopher Howell
Charleston SC
18-May-2022
Product or service reviewed: Heat Pump
Bernie and team were great. Bernie came on a Monday to assess unit. It was replaced on Wednesday. Bernie Myatt and his team were polite, efficient and did a great job.
11-Jan-2022
Product or service reviewed: HVAC line repair
Myatt Air Conditioning came and evaluated a problem and correctly diagnosed where the line leak was coming from and fixed it immediately. Two other companies had come out and could not properly find the leak.
Elton Culpepper
Folly Beach SC
11-Jan-2022
Product or service reviewed: Repair
I am very pleased with the service I received from Myatt. I highly recommend.
10-Jun-2021
Product or service reviewed: whole new heating and a/c system installed June 2021
Quick service, great price! Youch-came home to a hot house. Called Myatt & Bernie had my new system installed and I was cool again! Thanks!
Michelle Howard
James Island, Charleston SC
23-May-2020
Product or service reviewed: Costal Air Conditioner and dehumifier - May 22, 2020
My husband and I agree, last night was the best sleep we have had in weeks! We are so thrilled with the Coastal Air Condition and the dehumidifier that was installed May 22. For fifteen years, we have struggled with uneven room temperatures, lack of air coming our of vents and so much humidity that mold would grow on our walls. With our new system, we do not have the air conditioner temperature set as low as we had previously and can set the thermostat to tell the dehumidifier how much humidity we want in the house, keeping us comfortable. The whole system is so quiet, we don't notice when it turns on. The installation crew was experienced, professional, and answered all our questions. Bernie listened to our concerns and gave straight forward solutions. We appreciated the no nonsense approach and fair price. An important message was sent to these consumers when the president of the company dresses like his technicians and is out in the field with his crew. His name is the company name and he cares! Don't be surprised if he appears while the job is being done. We saw him three times! We look forward to many years of comfort!
Ann and Cliff Chally
CHARLESTON
20-Apr-2020
Product or service reviewed: ductwork
All the employees were very professional. Great Job!! Always on time. They were here until the job was done. I will always use Myatt Air for my air conditioning/heating work. .
JoAnne LaMunion
Charleston
30-Jul-2019
Product or service reviewed: A/C Service handled promptly & efficiently by Myatt Air Conditioning
Great service! Repairman, Harold was super nice! Thank you!